Boston Dynamics: A Quick Recap
In 1992, Marc Raibert decided to start a company while working as a professor of Electrical Engineering and Computer Science professor at MIT. He started Boston Dynamics in order to build machines that both break boundaries, and work in the real world. Fast forward 27 years later to 2019, the privately held company which headquartered in Waltham, Massachusetts has had a heck of a ride from working on US military contracts to launching robots that run and maneuver like animals, all while being sold two times.
Sold, and sold
Boston dynamics was a small company with moderate cash flow. The company took on US military contracts to build robots for the US army and received funding from the Defense Advanced Research Projects Agency (DAPRA) to pursue some projects. These efforts created the astonishing big dog robot. Shortly after, Google put an offer to buy the company from Marc Raibert for an undisclosed amount. This acquisition must have made some sense for Marc, from a business strategy standpoint, as joining Google would mean more resources for Boston Dynamics. In addition, at this time the AI mania was starting to ramp up and Google was leading the way.
The sale deal was to let Marc do their research and work under a bigger umbrella of Andy Rubin founder of Android. This was short lived as Andy Rubin left shortly after some allegations of an inappropriate relationship at Google. Moreover, it seemed that there was integration issues with Google and how Google envisioned AI being implemented versus the Boston Dynamics approach. Google then wanted out, and luckily for both Google and Boston Dynamics, Softbank came in with the visionary founder of the company Masayoshi Son betting on the company and paying $37 million for shares the company.
Black Mirror : Metal head
Boston Dynamics robots and their underlying dynamic balancing technology transcended the idea of making robots that maneuver like animals long before the company was sold to Softbank. In addition to Boston Dynamic's robot videos going viral, the existence of such robots triggered a wider conversation about robots and their future role. The conversation made its way into popular culture starting with Netflix's Black Mirror: Metal Head.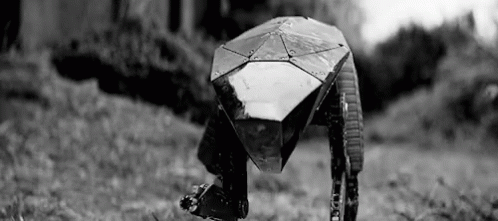 We Promised and We Disappointed
The promise of Boston Dynamics technology was fascinating to many futurists and scientists. However, despite all of the showcases, presentations, videos, and TED talks they were unsuccessful in bringing any product to the market. Boston Dynamics did, however, create this new advanced technology that built a robot that could maneuver like a human, and sold shares to private investors. Boston Dynamics unfortunately promised and then disappointed. The lack of commercial products from the company is puzzling, from a business standpoint, especially since they are operating under Softbank now.
"I think robots are going to affect peoples' lives in a good way. I think it's going to increase productivity, I think it's going to release people from dull, dirty, and dangerous [jobs], I would hate to see the great opportunities in a technology like this missed because of fear of what the downsides may be."

Marc Raibert , Founder, Boston Dynamics
It is Never too late
The good news is it its never too late. In a TechCrunch 2018 conference, Marc Raibert spoke about the pathway for Boston Dynamics and the company's intent to release a version of their robot that would act as a platform for use in various applications. There is also some news that Boston Dynamics is launching a robot this year. All talk aside, Boston Dynamics is still yet to prove to the public that it has something that can make the world a better place. It also has yet to prove to its investors and shareholders how can it be a viable business. Maybe we will end up with robots that can do the dishes, clean, and carry boxes for people. This is all yet to come.